With Google, Facebook and Yelp reviews becoming more and more popular, word-of-mouth marketing is as important as ever – meaning that good or bad reviews can significantly impact your business. In order to see patients returning to your clinic and recommending you to others, it's imperative to create a good patient experience in your podiatry practice.
Below are some clever ways for podiatrists to ensure that patients have a pleasant experience at their clinic.
Our suggestions apply to all types of podiatry clinics. If you are interested in tips targeted at surgical practitioners specifically, read more on how to improve patient care while increasing revenue in Podiatry Today.
Tip 1: Make an online podiatry survey
Create an online survey that you can have patients fill out before their visit. Ask them about their foot problems, whether they have seen a podiatrist in the past, and what brings them to your clinic. This will allow you to be well prepared and ensure greater patient satisfaction.
Tip 2: Make your podiatry clinic easy to navigate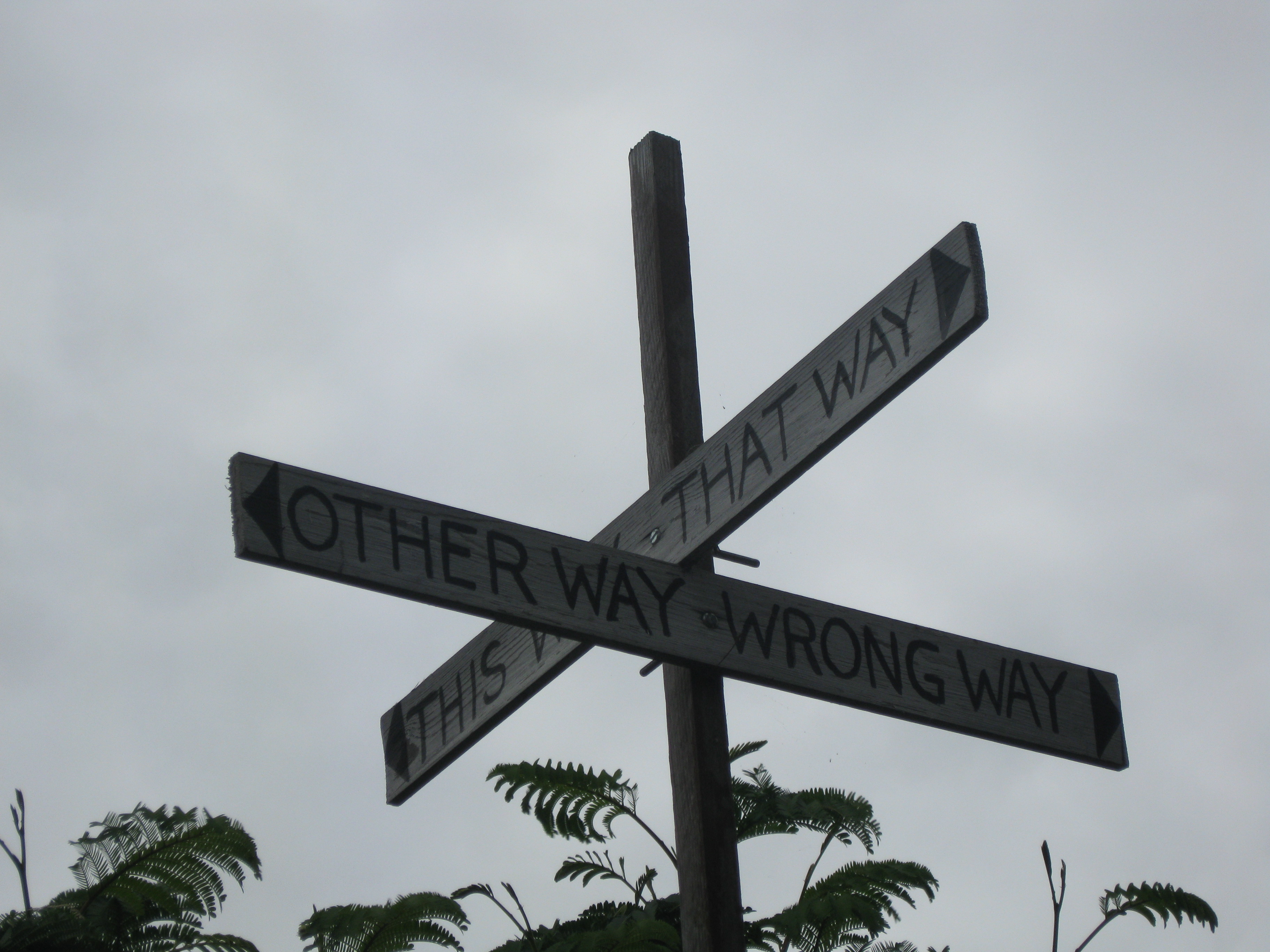 Ensure you clinic is accessible and easy to navigate. As explained by Micah Solomon, thought leader in customer experience, you should strive to experience your care as your patients do. For example, park in the patient lot to determine the level of ease or difficulty they may experience walking to the front door. Consider how a physically impaired person might be able to navigate the premises. Also, take a tour of your clinic with someone who has not been there previously. While you might feel the experience is seamless and intuitive, you will be surprised at how many things can be improved.
Tip 3: Use a waiting room app
If you notice your patients seem antsy or stressed while waiting for their appointment, consider using a waiting room app. Here are 10 useful and engaging apps that can keep patients busy while they wait, whilst helping your practice run smoothly.
September 2017 update: this month, we participated in the Texas Podiatric Medical Association conference in Frisco. At the conference, we met Peter and Jarrett from Practice EHR. Peter and Jarrett showed us their cloud software for podiatry practices. Although it's not exactly a waiting room app, this software can improve patient experience and save you valuable time nonetheless.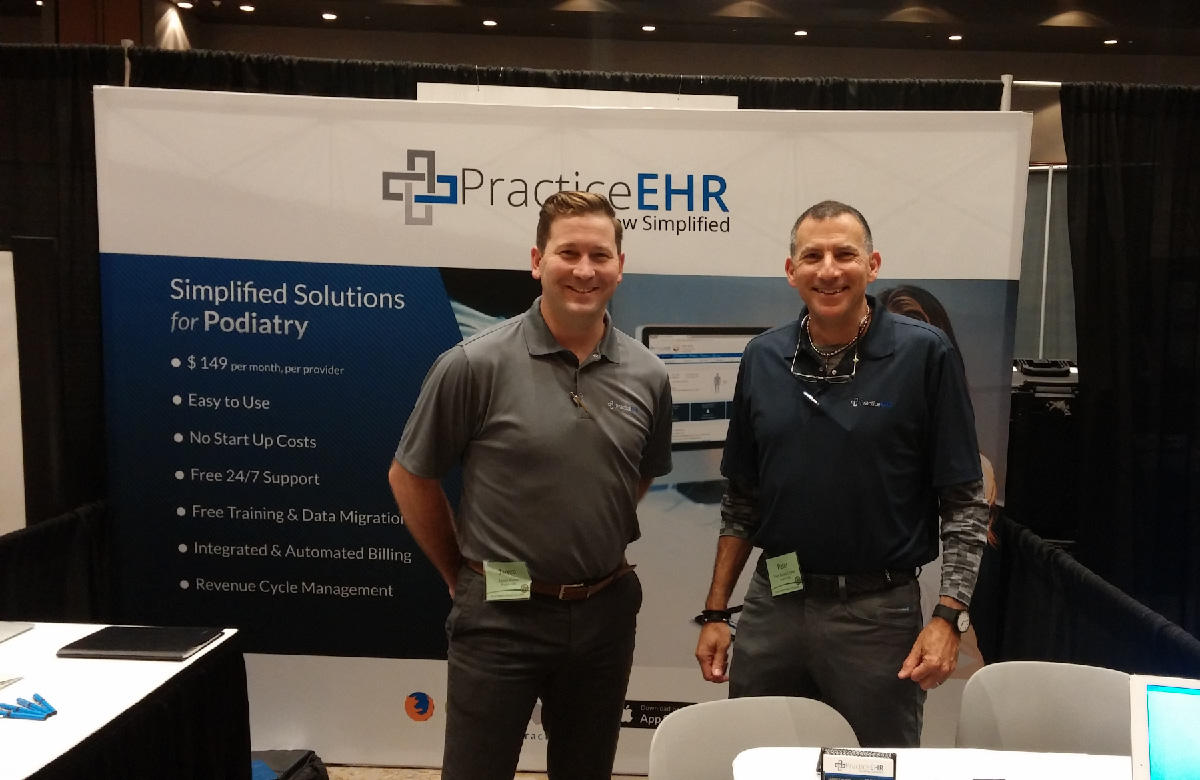 Practice EHR can help you easily view patient information, manage patient appointments, and access podiatry-specific templates and reports, among other things. We haven't tried their software ourselves, but if you think that your practice could benefit from a software like this, you can sign up for a free trial of Practice EHR here.
Tip 4: Set up a tea and coffee station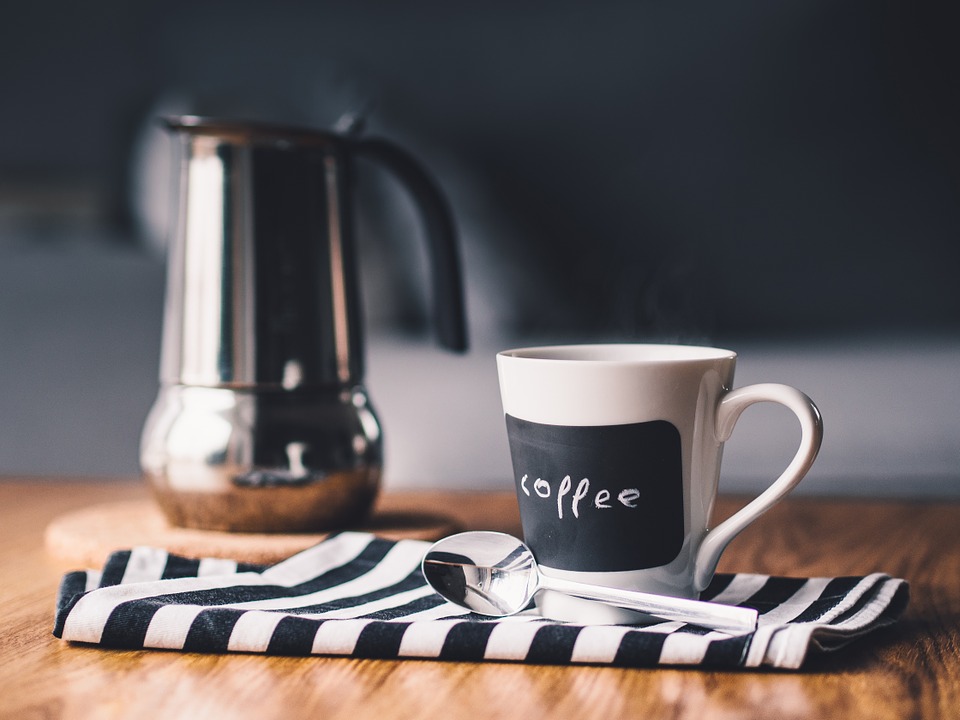 Set up a tea and coffee station in the waiting room, so patients can treat themselves to a drink while they wait. A warm beverage can be comforting and help alleviate any long wait times. The cost of the station is minimal, and it will elevate the waiting room experience of your clinic.
Tip 5: Put a TV in the treatment room
Putting a TV in the treatment room is an easy way to make time go by faster for your patients. It can help distract them and keep them entertained while you perform the treatment.
Tip 6: Use painless podiatry equipment
Want patients to have a positive experience? Try to minimize any pain or discomfort your patients may experience during the procedure. For instance, in the case of nail and callous treatment, use the Ortho Spray professional podiatry drill. This drill cools the area being treated with a water and alcohol mist, which makes for a more pleasant and less painful procedure.
Tip 7: Use giveaways
You've probably received a few small giveaways (toothbrushes, toothpaste, and dental floss) after your appointment with the dentist. As a podiatrist, you can also give a small gift to your patients at the end of the appointment. Contact companies that sell foot care or foot aesthetics products and see if they can provide you with something – for free, or for a nominal fee – to advertise their business. If you are willing to spend a little more and advertise your own practice, here are some ideas for small promotional items that you could brand with your clinic's name and logo.
Tip 8: Encourage your staff to be polite and empathetic
Make politeness a core value of your practice. If a prospective patient is trying to book an appointment over the phone, a rude receptionist can be extremely off-putting. Keep in mind that while you may have performed a particular treatment countless times, your patient might experience some nervousness so it's important to be kind and compassionate.
Tip 9: Be upfront about costs
Wherever possible, try to be direct with patients about the cost of a treatment or procedure. Providing an estimate can help set clear expectations for your patients and prevent any surprises. Also, try to make sure you have an easy method of handling insurance claims so the process is simple for your patients.
Tip 10: Acknowledge that the customer is always right
Yes, we know… the customer isn't always right. Still, even if you take into account all the aforementioned tips, occasional mistakes are inevitable. As Micah Solomon explains, it's important to be accountable for mistakes (or what the customer perceives as mistakes) as a health care professional. Teach your staff that an apology – rather than defensiveness – is the first step in resolving patient issues.
Ultimately, the medical industry is evolving with the rest of the world. Since the entire reputation of podiatry clinics is more readily available online than ever before – people no longer follow doctor referrals blindly. They rely on other patients' experience to choose their doctor.
This means that the success of your practice is increasingly dependent not just on your professionalism as a podiatry practitioner, but on your ability to create a pleasant and memorable experience for your customers.
The good news is that with minimal investment of time and money – you can change your practice for the better, differentiate your business, and ultimately attract more customers.